You'll find it all in Adelaide and South Australia.
Adelaide is the perfect starting point for your South Australian travel adventure. You can swim with dolphins, climb ancient mountain peaks, feed kangaroos, drink the world's finest wine, and much more. You'll love exploring South Australia.
---
Adelaide City
North Terrace is known as Adelaide's cultural boulevard. Take a stroll and you'll find many attractions including the Adelaide Botanic Gardens, Art Gallery of South Australia, South Australian Museum, the State Library of South Australia, Government House and Old and New Parliament House. The Mortlock Wing located within the State Library of South Australia in particular has amassed an international following and is acknowledged as one of the most beautiful libraries of the world.
Lot Fourteen, also located on North Terrace, is in the throes of development to be Australia's first creation and innovation neighbourhood. The seven-hectare site is emerging as the nation's leading entrepreneurial ecosystem, connecting start-ups, researchers, mentors and investors across the world's fastest growing sectors. The Australian Space Agency is preparing to join other global-leading companies such as Chamonix, Myriota and Defence and Space Landing Pad at the site.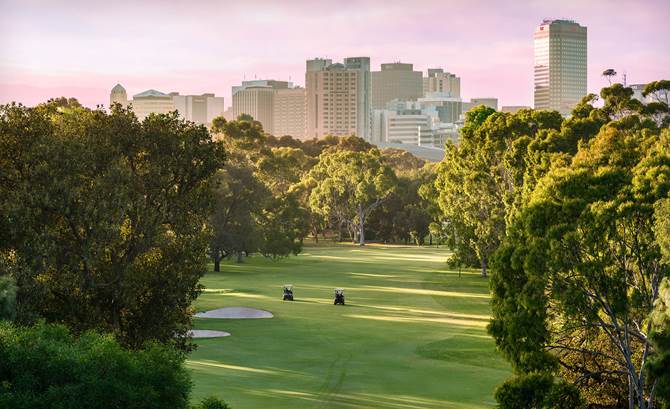 The Adelaide Park Lands is the world's only 'city in a park'. Spanning across 9.4 square kilometres, the Park Lands serves as Adelaide's playground. The unique playspaces dotted throughout encourages exploration and adventure and are also equipped with extensive sporting and barbeque facilities.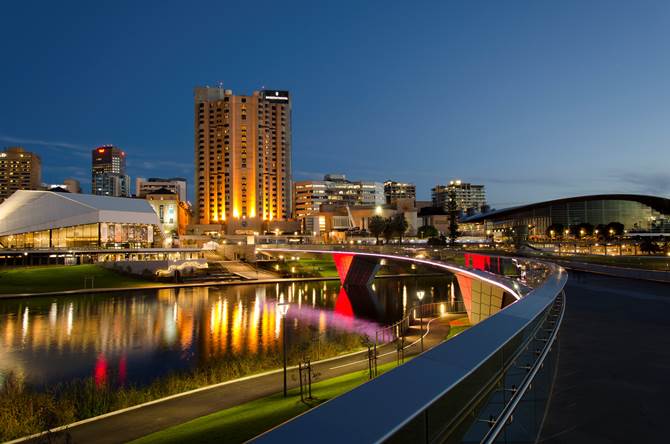 The Adelaide Riverbank is the heart of the city's cultural, recreational, sporting and academic activities. Offering sweeping views across the River Torrens, it encompasses many of South Australia's most meaningful and significant public spaces and landmarks including the iconic Adelaide Oval, Elder Park, Adelaide Festival Centre, and Adelaide Casino.
---
Beaches and Coastline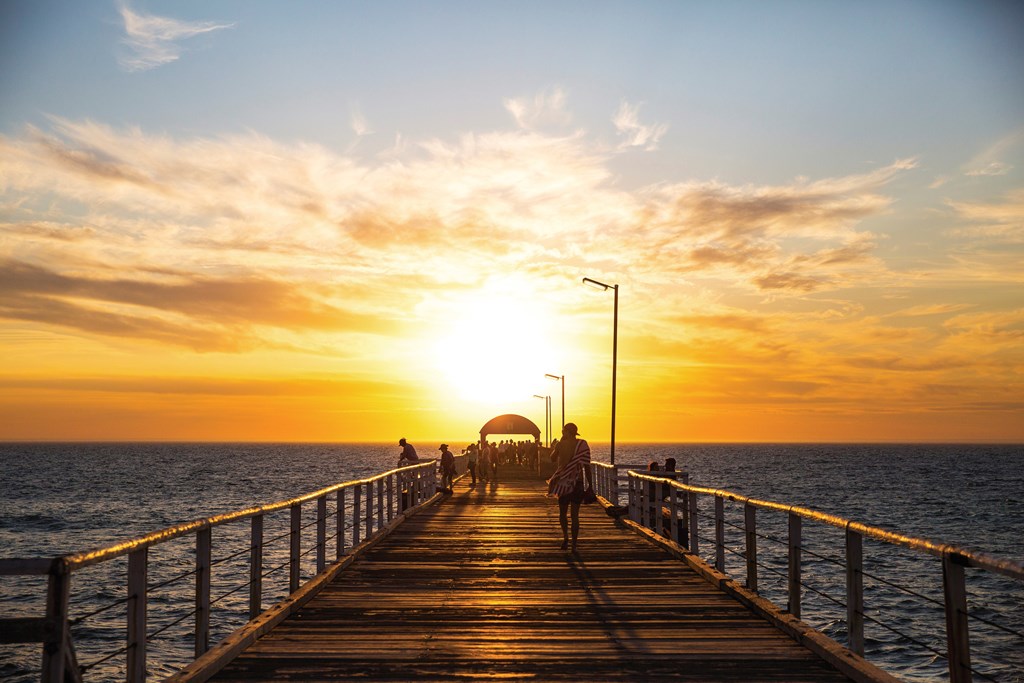 You'll love the sun and sand at Adelaide's pristine beaches that stretch 70 kilometres along the city's beautiful coastline. You can catch a tram to one of Adelaide's most popular beachside destination - Glenelg, for a spectacular sunset. Or take a trip to explore the Fleurieu Peninsula towns of Victor Harbor, Port Elliot and Goolwa, and spend the day at some of the most beautiful beaches in the world.
Learn more about 5 of the best beaches in Adelaide
---
Adelaide Hills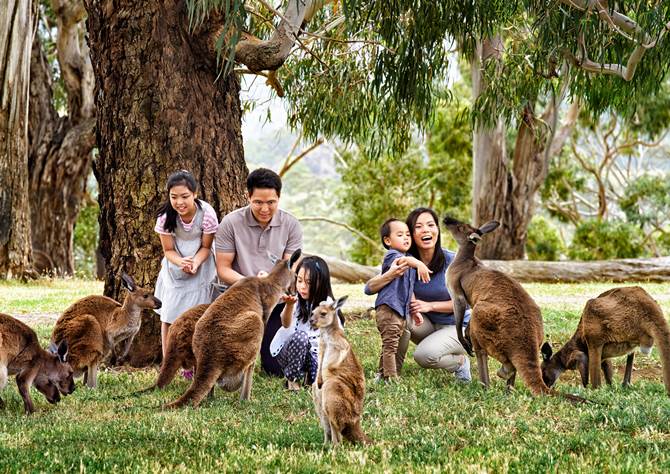 If you take a short 20-minute drive east of the city, you'll find yourself in the beautiful Adelaide Hills. You can feed the kangaroos and cuddle a koala at Cleland Wildlife Park, pick fresh strawberries from Beerenberg, and enjoy a stroll down the main street in Hahndorf- Australia's oldest surviving German settlement.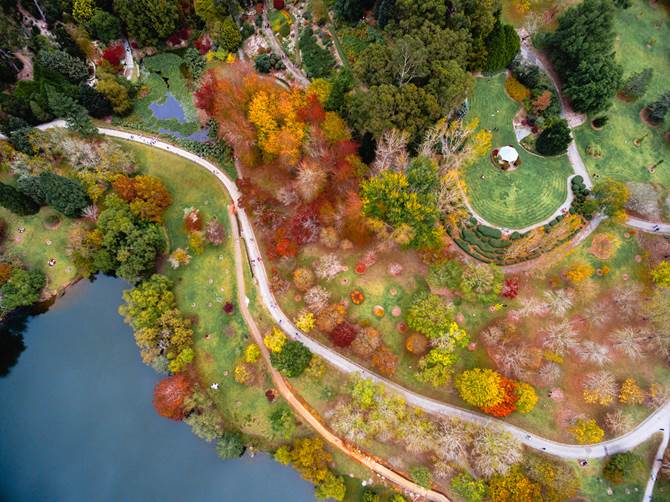 Be sure to visit Mount Lofty Botanic Gardens for some breathtaking views, and Mount Lofty Summit for picturesque panoramic view over Adelaide's city skyline.
---
Regional South Australia
If there's one place you must visit while you're in South Australia, it's Kangaroo Island. Located only minutes from the mainland, it is the nation's third largest island and a sanctuary of wildlife, rugged landscapes and pristine beaches.
If you'd like to get a true Australian outback experience, head to the Flinders Ranges. Offering some of the most dramatic and beautiful landscapes in the country, Flinders Ranges is a place rich in Aboriginal history and home to a vast array of wildlife that will take you on a remarkable adventure.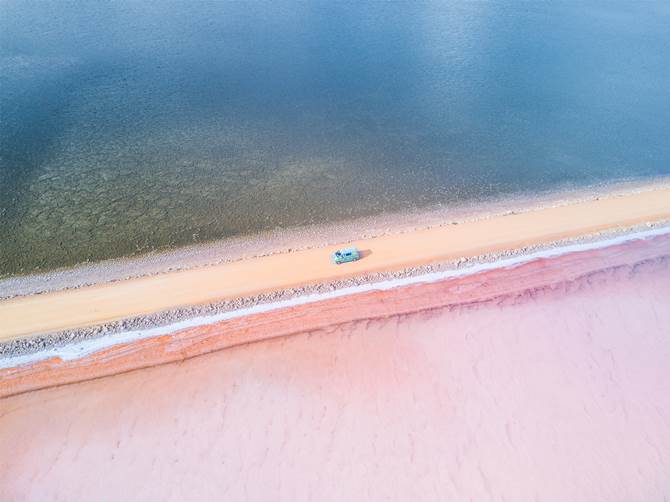 You can't beat the Yorke Peninsula and Eyre Peninsula if fishing is your thing. Here you can feast on oysters, fish for whiting and walk along pristine sandy beaches. And to get your adrenaline pumping, you can even dive with sharks in Port Lincoln.
---
Wine Regions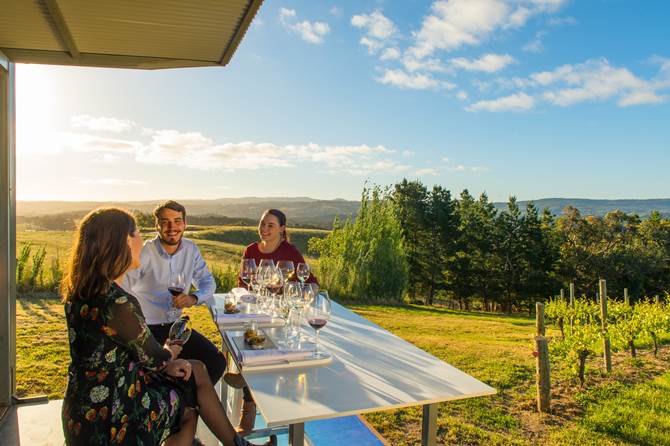 The Barossa Valley is one of the world's finest wine regions. And it's just an hour's drive from Adelaide, so it's the perfect weekend getaway after a long week of study.
The Fleurieu's world famous McLaren Vale is only a short 45-minute drive from Adelaide. Nestled just in from the stunning Fleurieu coastline, McLaren Vale is a wine lover's paradise known for its strong Shiraz and rich Cabernet Sauvignon.
Get your friends together for a weekend in the rolling Clare Valley countryside. The best way to explore is by bike along the 35km Riesling Trail. It's an easy ride among the vines that will take you right to many of the area's best restaurants, cafes and wineries.